< Back to results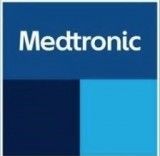 Senior R&D Engineer – Intellectual Property – Structural Heart
Full Time

Executive

Salary: Competitive Salary, Family Healthcare, Pension, Bonus, Holidays
MEDTRONIC
At Medtronic, we value what makes you unique. Be part of a company that thinks differently to solve problems, make progress and deliver meaningful innovations
OUR PURPOSE
At our world leading Research & Development Department in Medtronic, plc, we focus on the development of cutting-edge medical devices in the Structural Heart and Aortic space. Our Engineers are directly involved in the development of innovative products for use in medical procedures.
As a Senior R&D Engineer (Intellectual Property), you will be tasked with supporting a team in the development of an intellectual property strategy for the Structural Heart teams in new product development.
Come for a job, stay for a career!
A DAY IN THE LIFE:
Contribute to resolution of technical challenges with existing designs and support portfolio activities
Participate in technical innovation across the department
Interface effectively and build relationships with team members, other staff and key stakeholders, both locally and globally
Apply understanding of anatomy & physiology with engineering knowledge in the review and generation of Intellectual Property and device design concepts
Analyze current internal and external Intellectual Property and identify strategies for specific teams and for new areas to research and brainstorm
Identify, analyze, and succinctly communicate trends or patterns in complex data relating to current clinical findings, technologies, and market spaces
Work with senior engineering staff and the Intellectual property legal representatives to identify and mitigate technological and IP risks throughout the design process
Keep up to date on current technologies and future trends from a technical and intellectual property perspective
KEY SKILLS & EXPERIENCE
Qualified person to Bachelor/Master's Degree level 8 in Mechanical, Biomedical or related engineering discipline and with a minimum of 5 years relevant experience.
Intellectual Property experience would be a distinct advantage
Dynamic team player and can work effectively and proactively on cross-functional teams.
You are an experienced professional in engineering development with extensive engineering knowledge and a strong grasp of Intellectual Property concepts
Collaborate across organizational boundaries and take appropriate actions when problems occur
You are a good communicator and fluent in English, both in writing and speaking
High level of enthusiasm and motivation, and the ability to take input from others, while being able to drive your own work are desirable
You have an engineering curiosity and are someone who loves how and why things work, and you bring this passion to work with you