< Back to results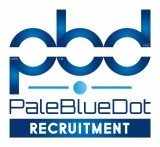 Senior R&D Engineer (New Product Development)
Pale Blue Dot® Recruitment
Galway
Full Time

On site

Mid-Senior Level
The Role
Our Client is looking to add an experienced R&D Engineer to their team to drive and support product development projects. This is a highly collaborative position working closely with all functions at all levels to plan, lead and manage the successful achievement of key project deliverables across the product development process. The successful candidate will report to the R&D Director, Project Management.
Responsibilities
To perform project tasks as delegated by the relevant manager in adherence to the company's procedures which have been developed in compliance with ISO13485, the Medical Device Directives/Regulations and FDA 21 CFR 820.
To manage and co-ordinate assigned procedures, protocols, reports and purchases relevant to the R&D tasks and deliverables.
To propose and lead the technical assessment of new product design inputs, collaborating closely and effectively with the cross-functional team, delivering high quality, original and elegant solutions to meet physician and patient needs.
To provide design, development and technical input to the Company's development projects.
To ensure that other project team members are aware of their role and function within that team and to communicate the results and findings of relevant work to the team in a clear and comprehensible manner.
Co-ordination of resources assigned by the relevant manager(s) to complete designated tasks.
To co-operate with the QA and Design Assurance Department in developing test, verification and validation (including design review) procedures
Requirements
Degree level qualification in engineering or a strongly related field.
A minimum of 7 years' relevant experience in an R&D environment in the medical device or pharmaceutical industry, ideally with Class IIb and Class III medical devices.
Note: By applying for this position, you may also be considered by Pale Blue Dot Recruitment for other or future related vacancies.
Pale Blue Dot® Recruitment
        " The Resource for the MedTech Workforce"