< Back to results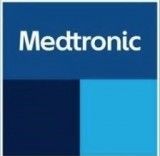 Senior R&D Engineer
Full Time

On site

Remote hybrid

Mid-Senior Level

Salary: Competitive Salary, Family Healthcare, Pension, Bonus, Holidays
MEDTRONIC
Together, we will change healthcare worldwide. Join us in our Mission to alleviate pain, restore health and extend life worldwide. Let's work together to address the universal healthcare needs and improve patients' lives, optimize costs and efficiencies, and expand global access. Together, we can make a real difference in the global disparity in care. By providing quality care at the lowest possible cost, we will succeed as a company, and take the future of healthcare Further, Together.
OUR PURPOSE
At our world leading Research & Development Department in Medtronic, plc, we focus on the development of cutting-edge medical devices in the Cardiac and Vascular space. Our Engineers are directly involved in the development of innovative products for use in medical procedures. As a Senior R&D Engineer, you will be tasked with supporting a team in the technical development of new products through early stage investigation/research and/or translation of that into commercial medical devices.
Come for a job, stay for a career!
A DAY IN THE LIFE OF:
Design, develop, analyze, troubleshoot and provides technical skills during research and / or product development Effectively represent Medtronic while interacting with physicians to filter their needs into product requirements and concepts
Participate in technical innovation across the department
Identify and mitigate technological risks throughout the design process
Apply understanding of anatomy & physiology with engineering knowledge in materials and processes to generate feasible designs
Interface effectively and build relationships with team members, other staff and key technology and component suppliers, both locally and globally
Play a key role on the product /process /engineering /leadership fronts potentially progressing a project from concept phase into commercialization phase
Contribute to resolution of technical challenges with existing designs and support portfolio sustaining activities
Contribute to generation of intellectual property
Delegate/direct work of experienced engineers
Provide coaching/guidance to less experienced team members
KEY SKILLS & EXPERIENCE
Qualified person to Bachelor/Master's Degree level 8 in Mechanical, Biomedical or related engineering discipline and with a minimum of 5 years relevant experience.
High level of enthusiasm and motivation, and the ability to take input from others are desirable
You are someone who loves how and why things work, and you bring this passion to work with you
Dynamic team player and can work effectively and proactively on cross-functional teams.
Medical device product development experience would be advantageous
You are an experienced professional in engineering development with extensive engineering knowledge and skills in some or all of the following: component and system design, materials (polymers and metals), sterilization of medical devices, test method development, design for six sigma principles, CAD (Solidworks preferred), pre-clinical evaluations, physician interactions, knowledge of anatomical use conditions (anatomy, physiology etc.), system requirements development, design control, application of ISO standards for medical devices
Collaborate across organizational boundaries and take appropriate actions when problems occur
You are a good communicator and fluent in English, both in writing and speaking