< Back to results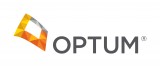 Senior Recovery Representative
Full Time

Mid-Senior Level
Our teams are helping people from around the world. We can bring out your best as you put your listening, analytical and problem solving skills to work in a setting that is geared to helping improve lives and enhance health care for millions. Here, you'll discover a wealth of pathways for professional growth within Customer Service, Billing, Claims, Enrollment & Eligibility and across our global economy. Join us and find out why this is the place to do your life's best work.SM
 Please note: Working hours for this position are Monday – Thursday 2pm-11:30pm and Friday 2pm-5pm. 39 hours per week
If you want to achieve more in your mission of health care, you have to be really smart about the business of health care. Challenge yourself, your peers and our industry by shaping what health care looks like and doing your life's best work.(sm)
As part of its overall function to ensure Medicare/CMS has the most current information regarding plan beneficiaries, the Optum Outreach Operations team is responsible for completing Medicare as Secondary Payer (MSP) investigations. Work performed on this team is production focused and quality driven with the responsibility to collect medical coverage information through outbound and inbound calls and other sources and update internal systems with investigation results.
Primary Responsibilities:
Review, analyze, investigate and find resolutions in discrepancies between CMS and health plan data. Complete a minimum of 20 investigations daily (approx. 40-60 outbound calls)
Maintain professional interactions, both internally and externally
Adhere to Protected Health Information (PHI) policies and practices
Accurately evaluate data from multiple sources and update internal systems and applications with the results of the investigation using up-to-date process documents
Respond to monitoring, coaching, and various forms of feedback and quality analysis to meet or exceed performance metrics
Work with a sense of urgency to complete highest priority records first. Reps should ensure they understand what the priorities are
You will be rewarded and recognized for your performance in an environment that will challenge you and give you clear direction on what it takes to succeed in your role, as well as providing development for other roles you may be interested in.
Required Qualifications:
Experience within customer service
Excellent communication, both written and verbal
Able to demonstrate strong attention to detail
Preferred Qualifications
Leaving certificate, high school diploma or equivalent
Experience working in a production environment
Intermediate proficiency with telephone and Windows PC applications as well as Microsoft Office products; includes the ability to learn new and complex computer system applications
Ability to learn multiple work-types as well as learn and apply multiple levels of actions needed within each work-type
Ability to learn quickly and motivated to meet daily production standards with excellent accuracy
UnitedHealth Group is a team of more than 260,000 people who are building career success through commitment, compassion and a desire to make a difference. Join us. Learn more about how you can start doing your life's best work.SM
Careers with Optum. Here's the idea. We built an entire organization around one giant objective; make the health system work better for everyone. So when it comes to how we use the world's large accumulation of health-related information, or guide health and lifestyle choices or manage pharmacy benefits for millions, our first goal is to leap beyond the status quo and uncover new ways to serve. Optum, part of the UnitedHealth Group family of businesses, brings together some of the greatest minds and most advanced ideas on where health care has to go in order to reach its fullest potential. For you, that means working on high performance teams against sophisticated challenges that matter. Optum, incredible ideas in one incredible company and a singular opportunity to do your life's best work.SM
Please note you must currently be eligible to work and remain indefinitely without any restrictions in the country to which you are making an application. Proof will be required to support your application.
Diversity creates a healthier atmosphere: UnitedHealth Group is an Equal Employment Opportunity/Affirmative Action employer and all qualified applicants will receive consideration for employment without regard to race, color, religion, sex, age, national origin, protected veteran status, disability status, sexual orientation, gender identity or expression, marital status, genetic information, or any other characteristic protected by law.