< Back to results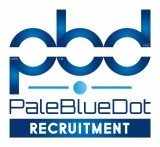 Senior Research and Development Engineer
Pale Blue Dot® Recruitment
Galway
Full Time

On site

Mid-Senior Level
The Role
The R&D/Product Development Engineering Teams provide all required product documentation including, but not limited to, Solid Model, 2D/3D production drawings, product specifications, and testing requirements. The team create and modify detailed drawings and drafting or conceptual models from layouts, rough sketches or notes and contribute to design modifications to facilitate manufacturing operation or quality of product. Typical fields of expertise include: materials, mechanics and systems, electrical, optics, chemistry, software, automation systems, packaging, testing and measurement, and manufacturing of electrical, mechanical and electronic components, products, and their integration into systems.
Job Responsibilities
Lead and be an integral part of the team tasked with the development process from concept generation through to design verification.
Assist in the development of intellectual property generated by development activities.
Ensure the application of new and existing technologies to provide the optimum delivery system design.
Participate in trials with physicians to provide clinically relevant feedback on product designs.
Provide technical feedback during frequent technical contact with customers to optimise product design.
Support the maintenance of product files and other relevant documentation to comply with quality standards.
Compile project plans and lead team to develop devices in accordance with planned activities, budget and timelines.
Requirements
Level 8 engineering, science or equivalent degree.
5 to 8 year's industry experience in a medical product development environment with a proven track record of leading teams in device development.
Experience in coordinating and leading Design Reviews and the compilation of associated documentation.
Leading the team to carry out actions in accordance with the project plan and deliver projects through key milestone phases and associated activities.
Demonstrate a thorough knowledge and understanding of ISO 13485 & FDA 21 CFR Part 820 Design Control requirements.
Proven experience of minimally invasive Medical Device design, development and manufacturing.
Proven experience in leading teams performing FMEA's, verifications and validations for medical devices products and processes. Knowledge and experience with Medical Device sterilisation processes, specifically gamma and EtO sterilisation.
Proven experience of work with catheter technology, catheter design and testing and catheter manufacturing a distinct advantage.
Experience with engineering tools such as DOE, SPC, and using Minitab.
3D modelling experience.
Working knowledge of biocompatible metal and/or polymer materials.
Demonstrate a working knowledge of the required activities and deliverables from each of the development phases.
Availability to participate in limited travelling to meet with customers to conduct scheduled reviews.
Note: By applying for this position, you may also be considered by Pale Blue Dot Recruitment for other or future related vacancies.
Pale Blue Dot® Recruitment
"The Resource for the MedTech Workforce"