< Back to results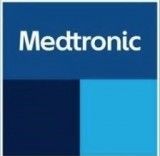 Senior Sourcing Engineer
Full Time

Executive

Salary: Competitive Salary, Family Healthcare, Pension, Bonus, Holidays
MEDTRONIC
At Medtronic, we value what makes you unique. Be part of a company that thinks differently to solve problems, make progress and deliver meaningful innovations
OUR PURPOSE
At our Department in Medtronic, plc, we focus on maintaining the continuity of part supply to a multitude of Businesses in Medtronic while sustaining cost effective components and solutions at our suppliers. The Senior Sourcing Engineer will lead trouble shooting supplier related challenges, addressing existing issues, supporting continuity of supply and providing cost down project support where needed. They will liaise with our extensive network of suppliers to execute on quality improvements, cost savings, while managing and implementing Supplier driven changes.
Come for a job, stay for a career!
A DAY IN THE LIFE – PROJECT RELATED
You will work with the IVSH supply base to drive corrective/preventative action based on feedback from incoming inspection, Medtronic/supplier internal quality metrics and customer complaints.
You will support ongoing cost down activity linked directly to Medtronic suppliers.
You will deliver and/or manage projects assigned and works with other stakeholders to achieve desired results.
You will lead and provide technical assistance to suppliers/other resources performing qualification/validation testing.  Ensure the resolution of all issues raised during testing/qualification.
You will work with supplier and sub-tier suppliers, as required, to lead and drive systematic approaches and ensure stability related to medical device quality.
You will be responsible for controlling these supplier changes as they progress through our evaluation and approval process.
This position involves working closely with several other functions, including Manufacturing, Supplier Quality, Design, Reliability and Regulatory.
KEY SKILLS & EXPERIENCE
Qualified to Bachelors (Hons) Degree Level in Engineering or relevant discipline.
You are a dynamic team player and can work effectively and proactively on cross functional teams
Experience with knowledge in Lean Principles.
Experience with Agile, SAP & Microsoft Project an advantage.
Excellent problem-solving skills are desirable.
You are a good communicator and fluent in English, both verbal and written.