< Back to results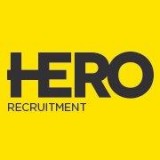 Site Manager
HERO Recruitment
Limerick
Full Time

Mid-Senior Level
Site Cleaning Manager – Manufacturing Environment
Location: Limerick
Experience Required: 2-5 Years
Reporting to: Area Manager
Responsibilities include, but are not limited to, the following:
Manage Site Operations
Ensure the required work, standards and financial targets are achieved in areas of responsibility. Promote new/additional services onsite. Promote quality client communications/partnership. Promptly deal with any client issues or complaints. Check that all quality related discrepancies are rectified. Attend client meetings, become actively involved in site procedures, suggest improvements and provide feedback to clients. Create a happy team through strong interpersonal, communication and management skills. Manage multiple priorities with a flexible hand on attitude. Maintain operational and personnel policies and procedures. Demonstrate ability in decision making.
Administration and Budgets
Co-ordinate budget activities for maximum operational efficiency. Check timesheets and liaise with payroll. Facilitate the preparation and analysis of reports for KPI's.
Health and Safety
Ensure all current Health and Safety legislation is being adhered to by contract and other management. Conduct risk assessments alongside H&S officer. Investigate accidents or incidents to ensure the safety management system is effective and liaise with safety officer. Authority includes, but is not limited to, the following:
Staff Management
Monitor cleanroom activities to obtain data that provides insight into the role and responsibilities of cleaning technicians, leads and supervisors. Enhance performance by coaching, counselling, disciplining, planning, monitoring and upskill employee's knowledge of cGMP/GDP standards. Ensure Employment legislation is adhered to with support from HR. Liaise with HR on employee queries or issues. Manage and co-ordinate high performing teams to achieve desired outcomes in line with scheduled cleans. Maintain staff morale and promote team building. Use performance management systems, conduct appraisals and reviews. Assist with training of new employees. Ensure scheduled training tasks (SOPs, CBTs, ILCs) are completed on time and in date. Identify and action training requirements of supervisors and staff. Document all training. Recruitment and selection of new employees.
Job Specific Characteristics
Experience in training within medical device and pharmaceutical, manufacturing and cleanroom environments. Must demonstrate good interpersonal and communication skills. Strong people and resource management skills. Ability to manage multiple priorities. Hands on, practical approach. Attention to detail is crucial. Flexibility is compulsory. Ability to work on own initiative as well as part of a team. Computer literacy required
For further information on this role please contact Tommy McKeown on 086 0100903 / jobs@hero.ie
Check out all our open jobs on our HERO Recruitment website – https://www.hero.ie/
Please Note: Under its obligation under the Data Protection legislation, HERO Recruitment will not forward your details to any company without your prior approval.