< Back to results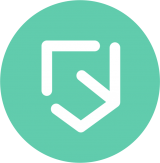 Social Media Manager / Community Manager (Sports Tech)
Immediate start – may become permanent for the right candidate
Clubforce® has transformed the way sports clubs are managed. It is the leading club management platform, used by teams worldwide to unify their members, to take the pain from admin and to drive fundraising forward. Clubforce technology allows volunteers, parents and players to work together more effectively and receive information at the right time so every member can participate to their best.
Helping to improve people's quality of life and build communities are two of the things that we at Clubforce strive to do. That starts with our own team. We're building a diverse team of curious, creative people who find purpose in their work and support one another in the process.
The ideal candidate is passionate about Social Media and is a highly organized self-starter who is capable of working cross-functionally on the planning and the implementation of communications. You will need to display versatility in order to handle ad-hoc projects as assigned.
What We're Looking For
Personal traits:
Passion for Social Media and Sports
Passion for good visual design
A natural desire to create engaging content and stay up to date with the latest trends in Social Media
Enjoys writing, the English language and words
Passionate for creating engaging content for the Sports Industry
Excellent communicator
Natural empathy for others with a highly personable approach to communication
Enjoys collaboration and teamwork
Attention to detail
Driven, self-motivated, enthusiastic and with a "can do" attitude
Comfort with change, ambiguity and working in a high-growth start-up environment
Experience:
At least three years experience in a Marketing team
At least two years Social Media experience (Facebook, YouTube, Instagram most desirable)
Social media reporting
Community Management experience with a track record of planning and executing strategies and measuring results
Proven track record of working in a customer facing role
Comfortable working with other client facing departments like customer success
Driving the Social Media calendar with creative ideas
Blogging and creating general Marketing content
Graphic design experience using Adobe Suite or similar
Short video creation experience desirable but not essential
Experience creating and marketing Podcasts desirable but not essential
The Social Media Manager will report directly to the CMO.
Additional Recruitment Activities
At Clubforce, the Social Media Manager will also be the primary contact in our hiring process for a number of roles across the business. The Social Media Manager will also manage the applicants and job posts and be a brand ambassador for the company answering queries and managing all communication in a professional and consistent manner. The Social Media Manager will also create posts related to hiring.
Skills and qualifications:
Bachelor's degree in Business, Marketing or equivalent work experience
Fluency in Microsoft Office suite (Outlook, Excel, Word, PowerPoint, etc.)
Experience working with, and managing internal or external customers
A high level of accuracy and attention to detail
Flexible approach, able to operate effectively with uncertainty and change
Interest, experience in sports / sports technology advantageous but not essential
Living in Galway City desirable but not essential
Ensuring a diverse and inclusive workplace where we learn from each other is core to the Clubforce values. We welcome people of different backgrounds, experiences, abilities and perspectives. We are an equal opportunity employer.