< Back to results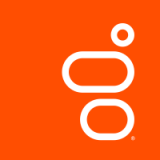 Software Engineer – Java & AWS
Full Time

Mid-Senior Level
Software Engineer – Search
The PureCloud Search platform provides information retrieval to power end-user search, data analysis, automated discovery, and recommendation-based systems. We provide near real-time ingestion and retrieval of data that drives communication, business workflow, and purchase decisions. The millions of events and large datasets that we handle daily results in terabytes of data that we process to answer critical questions. We operate within all tiers of the platform and with a wide variety of teams to deliver the best customer experience.
In this role, you'll partner with software engineers, product managers, and data scientists to build and support a variety of search-based big data products. The best person will have a strong engineering background, tackle complex problems, and be able to decompose vague requirements into elegant solutions. Our services constantly evolve to provide new features and add additional customer value using leading edge technologies.
As a member of the team, you will:
Develop and deploy highly-available, fault-tolerant software that will help drive improvements towards the features, reliability, performance, and efficiency of the PureCloud Search platform.
Actively review code and provide peer feedback.
Collaborate with engineering teams to identify and resolve pain points.
Partner with various teams to transform requirements into services and tools.
Engineer efficient, adaptable and scalable architecture for all stages of data lifecycle (ingest, streaming, storage, indexing) in support of a variety of search-based applications.
Build, deploy, maintain, and automate large global deployments in AWS.
Troubleshoot production issues and come up with solutions as required.
This may be the perfect job for you if:
You have a strong engineering background with the ability to design software systems from the ground up
You have strong experience programming in Java and may have some experience programming in Python
You ideally have some experience in web-scale data and large-scale distributed systems, with bonus points for it being on cloud infrastructure.
You have a product mindset. You are energized by building things that will be heavily used.
You may have familiarity with big data search technologies (e.g. Elasticsearch, Lucene, Solr, CloudSearch, etc.)
You may have experience building multi-language text processing, scraping, or data pipelines (real-time or batch) on large datasets for the purposes of information retrieval, machine learning, or data analytics.
You enjoy query and analysis tuning for the benefits of low latent, highly relevant search.
You have worked on and understand messaging/queueing/stream processing systems.
You design not just with a mind for solving a problem, but also with maintainability, testability, monitorability, and automation as top concerns.
You can balance complexity and simplicity.
You are a strong collaborator.
You value ownership.
You have a BS/MS/PhD in Computer Science or related field.
Technologies we use and practices we hold dear:
Right tool for the right job over we-always-did-it-this-way
We pick the language and frameworks best suited for specific problems.
This usually translates to Java and Spring for developing services and applications and Python for tooling.
Packer and Ansible for immutable machine images and automation
AWS for cloud infrastructure
Infrastructure (and everything, really) as code
Automation for everything: CI/CD, testing, scaling, healing, orchestration, etc.
DynamoDB, S3, and Elasticsearch, for storage and query
About Us:
Genesys® powers more than 25 billion of the world's best customer experiences each year. We put the customer at the center of everything we do and passionately believe that great customer engagement drives great business outcomes. More than 10,000 companies in more than 100 countries trust the industry's #1 customer experience platform to orchestrate omnichannel customer journeys that eliminate silos and build lasting relationships. With a strong track record of innovation and a never-ending desire to be first, Genesys is the only company recognized by top industry analysts as a leader in both cloud and on-premise customer engagement solutions. Connect with Genesys via www.genesys.com, Twitter, Facebook, YouTube, LinkedIn, and the Genesys blog.
Genesys is an equal opportunity employer committed to diversity in the workplace. We evaluate qualified applicants without regard to race, color, religion, sex, sexual orientation, disability, veteran status, and other protected characteristics.