< Back to results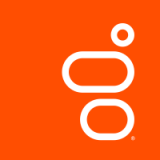 Sr. Product Manager
Full Time

Mid-Senior Level
Genesys, Contact Center and Customer Experience leader trusted by thousands of customers for 20+ years, is investing in Artificial Intelligence technology. The Genesys Product Management organization is hiring a Senior Product Manager whose main responsibility will be to drive feature delivery for Predictive Routing, a market-leading offering that uses machine learning to identify the next best action for contact center customers, delivering personalized customer experiences at scale.
As a Senior Product Manager, you will work closely with customers, engineers, designers and other product managers to define, drive and execute the strategy and roadmap through well thought out business requirements and daily focus on execution to make the team's vision a reality.
This role is open to remote candidates located in the Republic of Ireland.
What you will need to be successful in this role:
An ideal candidate will have a demonstrated ability to lead without authority, will enjoy planning and directing work, and will have a passion for using Design Thinking techniques to identify and help solve user problems.
You will have experience collaborating with development and UX teams to successfully drive enterprise applications from concept to market, be comfortable managing ambiguity and with providing input to speed up key decisions.
The role will suit a critical thinker who loves the challenge presented by complex problems. An understanding of the contact center domain, as well as machine learning and related concepts, are an advantage, but not required.
What you will do:
Analyze market research to define the competitive landscape and articulate to the broader team. Uncover customer pain points and identify market opportunities. Define product user personas, as-is and to-be workflows. Collect customer, market, and functional feedback to refine and improve future iterations of the offer.
Be a source of domain expertise for the delivery team, elaborating on work items as needed and soliciting additional input from subject matter experts when appropriate. Coordinate workshops or other Design Thinking activities to drive out user problems and ideate on solutions.
Collaborate with other Product Managers, especially on alignment to strategic themes and managing requirements dependencies with other teams. Represent the delivery team in interactions involving stakeholders, bridging any needed communication between the two.
Identify and prioritize the key features which need to be packaged into the offer and ensuring the offer reflects business objectives across Genesys platforms. Capture and document high-quality business requirements and work with the engineering and UX teams to deliver.
Support Commercialization activities depending on the launch phase. Coordinate with all internal customers involved in the process: product marketing, sales and sales support, professional services, care, partners.
Participate in planning activities that shape our near- and long-term AI product direction.
What you will bring to the role:
Undergraduate or master's degree in computer science, business or related discipline.
Over 8 years of prior relevant product experience.
Proven history of writing and communicating business requirements and working with development teams to deliver.
Understanding of Agile Development and Design Thinking principles and practices.
A proven ability to prioritize and manage your time and backlog to accelerate the delivery of solutions to customers.
Strong organizational skills. Experience working as a part of cross-functional project teams.
Strong written and verbal communications skills, and eager learner.
Desirable skills:
MBA, or other relevant postgraduate qualification.
Experience in collecting competitive intelligence, market requirements and developing strategies and business cases per market segments.
Experience in AI / Machine Learning technology and Big Data.
Experience in Cloud solutions and operations.
Knowledge of Genesys, Contact Center and Customer Experience Solutions.
Some of the benefits of working with us:
Development and career growth opportunities.
Excellent pension scheme.
Bonus scheme.
Health Insurance.
Income Protection & Life Assurance.
Covid-19:
Safety for our employees and our communities is a key priority for Genesys. We continue to experience rapid growth during the Covid-19 pandemic and are conducting remote hiring and onboarding processes. All hiring and onboarding processes are being conducted remotely at this time. We utilize Zoom video meetings and phone calls during the interview process. We will be working remotely through at least June 30, 2021, in most locations, and we are re-evaluating the opening date of all the Genesys offices on an ongoing basis.
About Genesys:
Every year, Genesys® delivers more than 70 billion remarkable customer experiences for organizations in over 100 countries. Through the power of the cloud and AI, our technology connects every customer moment across marketing, sales, and service on any channel, while also improving employee experiences. Genesys pioneered Experience as a ServiceSM so organizations of any size can provide true personalization at scale, interact with empathy, and foster customer trust and loyalty. This is enabled by Genesys CloudTM, an all-in-one solution and the world's leading public cloud contact center platform, designed for rapid innovation, scalability, and flexibility. Visit www.genesys.com.
Genesys is an equal opportunity employer committed to diversity in the workplace. We evaluate qualified applicants without regard to race, color, religion, sex, sexual orientation, disability, veteran status, and other protected characteristics.