< Back to results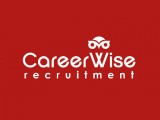 Strategic Sourcing Manager
Full Time

Mid-Senior Level
A Strategic Sourcing Manager is required by Careerwise recruitment to work with a leading Limerick based medical device manufacturing multinational. 12 month contract role.
THE ROLE:
* Perform the role of Supplier Relationship Manager at an executive level for designated suppliers.
* Partner with category management and Advance Sourcing (New Product Introduction) to ensure alignment and meet procurement goals across Quality, Service and Cost.
* Be an excellent business partner to a number of functions across the business, in particular supplier quality, manufacturing and planning teams both internally and in our Third Party Manufacturers.
* Develop the strategic direction for assigned categories of spend and work with fellow team members to ensure alignment and execution to that strategic direction.
* Partner with Supplier Quality to ensure alignment on supplier management and escalation processes.
* Upgrade supplier skills (transparent cost management, lean practices, emerging technologies, etc.).
* Develop an expertise in the business needs and capabilities. Keep up with supply market trends, supplier economics, and best practice sourcing.
REQUIREMENTS:
* BS Degree in Finance, Business, Engineering, Operations Management or related field.
* MBA or Masters preferred.
* CPIM (Certified in Production & Inventory Management) a bonus.
* Minimum of 5 years relevant experience in a procurement role managing Strategic Supplier Relationships preferred.
* Strong business acumen.
Please call Michael O'Connor today for further information on 091-452410 or email moconnor@careerwise.ie
CareerWise Recruitment (In Search of Excellence)
Established in 1999, CareerWise Recruitment specialises in recruitment of management and technical professionals for the life sciences, ICT, engineering, food and agri sectors.
We operate out of multiple locations in Ireland and have offices in Cork, Shannon, Galway, Mayo and Dublin.
By applying for this position, you are consenting to allow CareerWise Recruitment to process and retain your data in accordance with our Privacy Policy, contained on our website for the purposes of providing career opportunities. CareerWise Recruitment accepts that you do not wish your personal data, including your CV, to be forwarded to any client company without your prior consent and gives an absolute assurance that this wish will always be respected. Please feel free to contact us if you have any queries or wish to withdraw or amend your consent.