< Back to results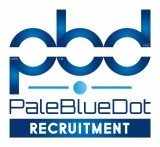 Supply Chain Analyst
Pale Blue Dot® Recruitment
Galway
Full Time

On site

Mid-Senior Level
The Role
Our Client, a leading medical device company based in Galway is looking for a Supply Chain Analyst to join their team. As a Supply Chain Analyst you will support the procurement, planning and inventory management of material for new product introduction and continuous production. You will be a key contributor in implementing inventory reduction strategies, driving the development of SAP/Rapid Response supply chain functionality, cost reduction and supporting the SI&OP Supply Review process.
Job Responsibilities include but are not limited to the following:
Work closely with other members of the Operations team to identify & minimise risks to supply chain in order to ensure on-time delivery to customers and to resolve any issues that may arise.
Develop and drive inventory reduction strategies and activities to achieve inventory targets and minimise excess & obsolete.
Identify & implement cost reduction strategies.
Perform scheduling and planning functions and develop and utilize ERP systems to achieve execution of production plan to meet customer orders.
Review materials and capacity requirements for SI&OP supply process and highlight potential issues and provide resolutions for potential deviations to plan.
Liaise closely with relevant functions to ensure the planning and control process is supported by accurate BOMs, routings, yields etc.
Maintain and develop MRP including the creation and release of ZSTD production orders to production
Convert Planned orders to Production Orders, ensuring that material requirements required at Kitting align with Production Order start quantities.
Analysis & maintenance of all inventory and planning related reports, files & documents including Plant, Customer delivery & Product Performance.
Provide support to other team members in fulfilling the agreed company objectives and strategy.
Requirements
6 years experience in a manufacturing Supply Chain environment is preferred.
Third level degree and/or APICS, IIPMM or equivalent qualification is preferred.
Strong working knowledge of SAP or an alternative ERP supply chain planning functionality is required.
Demonstrated achievement of driving inventory reduction initiatives and exposure to lean supply chain techniques.
Ability to trouble shoot ERP system issues.
Excellent negotiation, planning and analytical skills.
Good working knowledge of Microsoft packages in particular Excel.
Good communicator, team player, proactive and strong inter personnel skills.
Note: By applying for this position, you may also be considered by Pale Blue Dot® Recruitment for other or future related vacancies.
Pale Blue Dot® Recruitment
"The Resource for the MedTech Workforce"