< Back to results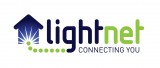 Due to Company expansion, We are currently seeking to recruit a Systems Administrator to join the existing team. Reporting to the Network Manager, the successful candidate will be responsible for supporting the Network Manager with the management and maintenance of running a large network.
Responsibilities:
Supporting internal staff IT requirements and providing level 3 assistance to our developers
and help desk.
Oversee the Implementation and management a hyperconverged infrastructure integration
with Microsoft Azure Cloud
Administration of Microsoft office stack in a multi domain environment
Planning and documentation of network infrastructure and upgrades
Ensuring integrity of system backups and maintaining a disaster recovery process
Experience Required:
Minimum 3 years relevant experience in a similar role
History of problem solving with the ability to correct any issues found
Good communication skills and ability to work on one's own initiative
Essential / Desirable Skills
Hyperconverged infrastructure integration, Microsoft Azure Cloud & Microsoft Office 365 stack.
Linux server Systems Administration including Radius, DNS and firewalling processes.
Proxmox Virtual Machine, KVM and CEPH storage Installation (or similar)
Network Administration, TCP/IP, DNS, routing (including BGP, OSPF), NAT, firewalls, VPNs, VLANing
Systems scripting and automation
An excellent ability to documenting process and write procedure
Educational Requirements:
3rd level qualification in computer science or technical discipline (or sufficient relevant
experience)
Industry qualifications such as CCNA or MCSE
Working Hours/Benefits:
37.5 hours per week
Some flexibility in work hours
Rota on call (Level 3 only)
Location:
The position will be based in our Galway office, with a blend of office and remote working on offer.