< Back to results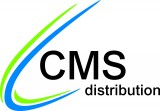 Talent Acquisition Specialist
Purpose of the Role 
Reporting to, the Talent Acquisition Manager, you will have a proven successful record in talent acquisition. You will be required to work with various stakeholders throughout CMS, to support the business with all its recruitment activities. You will be required to demonstrate a combination of people skills, compliance focus, process excellence, analytical abilities, as well as a good understanding of our culture, to recruit the right people on time and within budget. Furthermore, you will play a key role within our People Operations team to drive the onboarding process for our new starters.
Recruitment
Work with Managers and key stakeholders to obtain sign-off of all vacancies, via our authority to recruit (ATR) process.
Support Managers in creating effective job descriptions.
Advertise positions in most effective forums/ platforms, being mindful of budget.
Keep track of all live vacancies within the business, with notes to support progress.
Keep track of recruitment costs, by vacancy.
Arrange interviews with suitable candidates.
Support CMS's selection and assessment methods and recommend improvements where necessary.
Proactively support the attraction of graduate / apprenticeship recruitment to CMS.
Ensure relevant recruitment files are kept up to date.
Supporting our new Graduate Recruitment Programme.
Pre and onboarding New Starters
Ensure that Managers and People Relations are kept informed of all offer acceptances, as they will need to action the new starter process.
Maintain regular communication with new hires, prior to their start date, and ensure hiring managers are kept up to date of any changes.
Actively participate in each new starters Induction Program, where possible be there to meet new starters on first day.
Schedule regular follow-up calls (Week 1, Week 2, Month 1, Month 6).
Seek feedback from new starters regarding recruitment and onboarding experience. Capture feedback centrally for analysis.
Benchmarking and Market Intelligence
Provide quarterly salary benchmarking data for top roles.
Provide quarterly recruitment performance analysis, with summary of recommendations for further improvements/ development. Also, capture any key milestones.
Continue to refresh knowledge on recruitment best practices.
Communication and Social Media 
Actively promote 'Life At CMS' on social media, as well as use this platform to promote vacancies.
Ensure that the Careers section on the CMS website is kept up to date.
Monitor CMS social media reviews/ feedback, i.e. Glassdoor.
Proactively represent CMS at graduate and careers fairs.
Support and promote the People Brand image of CMS at all times, working closely with our Marketing team to stay aligned.
Weekly Reports
Submit weekly People Ops report, to capture progress on all live vacancies across the group.
Qualifications & Experience 
BA/BSc degree, in business management or other relevant field is desirable.
Minimum A levels or equivalent.
Minimum of 2 years job relevant experience is required.
A relevant recruitment qualification is desirable but not essential.
Level A&B occupational assessor qualifications will be highly regarded.
Must be able to learn and grasp latest technology and innovation, including the use of social media.
Ability to speak another language (other than English) fluently, would be desirable. Ideally Dutch, French, German, or Mandarin.
Skills
Proven experience of working with the full recruitment process.
Exposure to high volume recruitment.
In-house recruitment experience will be highly regarded.
Primarily with experience of recruiting sales people and dealing with several different vacancies at any one time.
Experience of recruiting candidates within a marketplace where specific skills are in high demand.
Knowledge of current legislation relevant to recruitment including discrimination and the conduct of employment agencies act.
Used to providing advice and guidance to managers to ensure compliance with legislation and best practice at all times.
Experienced in a range of selection techniques including competency based interviewing, assessment centres and, ideally, psychometric testing.
Comfortable conducting job analysis, producing job specifications, advising on the most appropriate selection techniques and developing structured interview questions.
Experienced in providing training in recruitment best practice. Used to maintaining information in recruitment management systems.
Ideally experienced in resource planning and succession planning to develop forward recruitment plans.
Knowledge of using social media as an attraction method.
Experience in designing and implementing a comprehensive onboarding process.
Involvement in interviewing and various assessment methods.
Attributes
A positive, can-do approach is essential for success in this role.
Flexible, possesses good influencing skills and is prepared to challenge the status quo.
Professional, calm and organised.
Willing to travel to our different business location when the business requires you to do so.
Articulate with excellent communication skills.
The ability to multi-task and deliver against expectations and deadlines.
Work effectively and efficiently under pressure.
This list is not exhaustive but is intended to provide an overview of the current key priorities within the business. Some of these priorities may change over time and therefore flexibility is required.
Please send your CV to careers@cmsdistribution.com with subject line: Talent Acquisition Specialist, or apply via LinkedIn.