< Back to results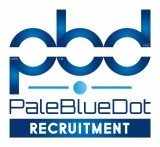 Toolmaker
Pale Blue Dot® Recruitment
Sligo
Full Time

On site

Mid-Senior Level
The Role
Our Client, a leading Medtech Company in Sligo is  currently seeking a Qualified Toolmaker to join the team on  a full-time basis.
Job Responsibilities include but are not limited to the following:
Plan, program, set-up and operate a variety of machine tools.
Read and interpret complex blueprints and drawings.
Use precision measuring instruments and techniques to measure work pieces.
Provide and adapt various complex cutting tools and fixtures to complete machining assignments for various production and support areas.
Complete daily equipment maintenance.
Support Fitting, Surface Grinding, and Assembly teams.
Diagnose, troubleshoot and problem solve or revise the designs of complex jigs, fixtures, and machines and tooling problems as required.
Communicate and interface with various departments on process improvements and ensure best practice is consistently applied.
Maintain safety and quality standards on equipment and work area
Requirements
Qualified Toolmaker with minimum 5 years' post apprentice experience essential.
Tool Maintenance experience essential.
Fitting, Assembly, Surface Grinding and Polishing experience desirable.
Medical Device experience is an advantage.
Strong time management and planning skills.
Excellent communications skills.
Ability to work shift hours.
Note: By applying for this position, you may also be considered by Pale Blue Dot® Recruitment for other or future related vacancies.
Pale Blue Dot® Recruitment
"The Resource for the MedTech Workforce"