< Back to results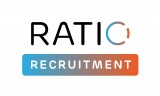 Validation Engineer
Ratio Recruitment Ireland
Sligo
Full Time

Mid-Senior Level

Salary: 48000 - 50000 DOE
Our client is currently recruiting for a Validation Engineer to join their team based in Sligo. 
Role Objective:
The Validation Engineer will implement and work on the sites quality management system to ensure their full compliance with MDR and 13485 regulatory standards.
This person will support day to day operations in relation to validation and revalidation and be a leader within the quality organisation on site for validation activities.
Key responsibilities & duties:
Support, Maintain and improve the site validation program and ensure compliance to the quality requirements as set in the ISO 13485 and MDR.
Understand new regulations and guidelines, as they apply to the company business, and implement systems and procedures to incorporate these new regulations, if appropriate.
Strong leadership skills to bring teams along with their understanding of validation activities, including Test Method validation, Packaging validation, software, IQ, OQ, PQ and overall process validation.
Writing and reviewing protocols, reports deviations, supporting change control, and release to production after validation activities.
Ensuring process and equipment validations meet current regulatory expectations (cGMP compliance) by providing guidance and executing both internal and external audits of our processes
The following is required in execution of the validation engineer role and related technical projects
Providing SME review and approval of site process and equipment validation documentation such as protocols, deviations and final reports.
Providing SME support for change controls in relation to validation
Managing and coordinating validation support during the execution of the project
Serving as the validation liaison with all vested parties including QA/QC laboratories, IT, Manufacturing, R&D, and Engineering
To provide reports to management on validation related issues, compiling metrics to demonstrate the effectiveness of the Quality Management System, support management review.
Co-ordination and assistance to the NCR and CAPA systems relating to validation.
Promote quality and compliance
Taking part in cross-functional risk assessments
Provide training and guidance to necessary personnel
Participate in projects and support all interdepartmental activities including 6S and other LEAN programs in the company.
Support product development where required.
Support Root Cause Analysis.
Continuous Improvement
Identification of systems or work practices which can be improved and recommendation of alternative approaches towards improvement.
Qualifications & Experience:
At least 5 years work experience as a Engineer within Quality in medical device industry
A level 8 degree in a Quality, Science or Engineering discipline
Knowledge and Skills
Excellent verbal and written communication skills
Excellent computer literacy – Excel and Word
Promote understanding of regulations and standards and their practical implementation to the sites
Strong organisational skills
For more info you can call 087 3957245 or email info@ratiorecruitment.ie