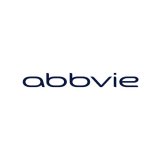 AbbVie
We're a company that takes on the toughest health challenges
We're a modern biopharmaceutical business with a significant footprint in Ireland that's focused on novel and breakthrough therapies for tough-to-treat diseases and unmet medical needs, with a reputation for quality.
AbbVie is spread across five sites in Ireland. Alongside three manufacturing facilities in Sligo and Cork, two offices in Dublin serve the needs of the company's Commercial and Operations activities.
Our company creates new medicines for chronic, serious health issues by combining advanced science with deep knowledge of diseases. We harness Irish expertise in complex chemical and biological research, testing discoveries through clinical trials as well as manufacturing many of our medicines and delivery devices here in Ireland.