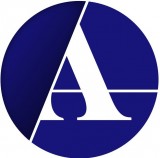 ASafe Solutions
Be ASafe Employer
ASafe Solutions is a Safety Management and Training company with it's head office in Ennis Co. Clare. ASafe is a fast growing company working in a diverse number of industries from Construction to manufacturing.
After working in a diverse number of industries as Environmental, Health and Safety professionals including Medical Device, Telecommunciations, Pharma construction, Civil engineering & live plant maintenance, with a high qualification in the industry Aaron O' Hallloran and his business partner Alan Canavan set up ASafe Solutions. Their goal is to provide high quality and practical management of Health and Safety working systems across a number of industries.
ASafe is currently making a foothold country wide and wants to keep it's base in the west of Ireland in order to tap into the local talent and expertise that is around the area.
Unit 5a, Quin Road Business Park, Ennis, Co. Clare
Open positions