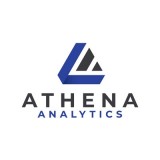 Athena Analytics
Turn your data into meaningful insights
Athena Analytics provides data analytics solutions for schools and other educational institutions, with the aim of solving the "data problem" in schools. That is, taking the large amounts of data schools are looking at every day and translating them into interpretable and actionable results. The Athena Analytics products allow Principals and teachers to react to trends in real time and ensure that no student gets missed in a very busy school system.
The company was set up in July 2017 in Tralee, Co. Kerry by Emily Brick. Nearly 300 schools are using the Athena Reports and there are currently schools in every county using the product.
Athena Analytics' first product was the Athena Reports. The Athena Reports provide schools with a review of their State Examination results. This review can also be compared with specific cohorts, like DEIS schools or Irish-speaking schools. The information for reports on these cohorts is collected and collated by Athena Analytics.
Through working with schools on the Athena Reports, it quickly became apparent that more extensive analytics were required. The main areas where schools sought expertise was around academic tracking, that is, the ability to understand a student's underlying potential and highlight if they fall below this at any point. From this feedback our main software, the Athena Tracker, was built. The goal of the Athena Tracker is to support schools in ensuring each student achieves their own individual potential.
Athena Analytics now works with over 300 post-primary schools in Ireland. To support this the business has grown significantly in 3 years. In 2019, Caroline McEnery, founder and Managing Director of the HR Suite, took a Non-Executive Director role in the company.
In 2020, Athena Analytics appointed an Advisory Board, made up of experts in education. The Advisory Board provide advice and recommendations on the direction to take with our products, based on their specialist knowledge.
Open positions