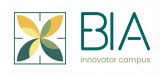 BIA Innovator Campus
Food innovation campus in Athenry, Co. Galway. Changing the landscape of food entrepreneurship in Ireland from a state of the art campus.
BIA Innovator Campus is a food innovation and incubation hub located in Athenry, Co. Galway. Established following a feasibility study which identified the potential for food business in the West of Ireland and the lack of production facilities in the region.
BIA Innovator Campus is a not for profit CLG. The campus is state of the art and encompasses food production units, co working kitchens, a training and development centre and a 60 seater auditorium plus business centre. This is the first of its kind in Ireland and a real asset to the West of Ireland economic landscape.
Mellows Campus,
Athenry,
Co. Galway