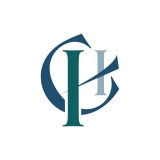 Connacht Hospitality Group
We've got Galway covered! ~ Tá Gaillimh clúdaithe againn!
The Connacht Hospitality Group is a growing family business based in Galway City and compromises of three hotels. The Connacht Hotel, which celebrates its 50th anniversary in 2019. The Forster Court Hotel, a stylish, 50-bedroom hotel located in the heart of Galway City. The Residence Hotel, a 20-bedroom boutique style hotel located on Quay Street.
There are three licenced premises; the award-winning An Púcán located on Forster Street, the 1520 Bar located on Quay Street and the newly opened HYDE Bar & Gin Parlour on Forster Street. We also operate a 24-hour gym and leisure centre called Active 24 Fitness & Leisure.
Most recently added to the portfolio is Galway Bay Golf Resort, an 18 hole championship golf course located just outside of Galway City. A winning blend of natural beauty and golfing adventure, the championship golf course is regarded among the very best golf courses in Ireland.
We are proud to employ over 350 staff in the city and pride ourselves on our passion for taking care of our team and in turn, our customers. It's a very exciting time for us at The Connacht Hospitality Group, with our growing team and growing portfolio of businesses.
Connacht Hospitality Group
Dublin Road, Renmore, Galway
H91K5DD Ireland
Open positions