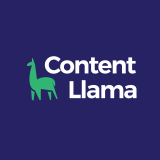 Content Llama Ltd
Global technology leader in automated product content configuration for eCommerce retailers.
Content Llama is a pioneering content configuration technology, CCT, developed to support online retailers in having perfectly formatted product content on their digital channels. Our vision is simple: To be the global technology leader for automated content configuration.  
Content Llama connects retailers to a world of product-related content, we do this through sourcing digital product content (Product Images, videos, descriptions, all merchandising material) from brands / suppliers, and transform it for online retailers using proprietary software. Content Llama is growing quickly with an exciting product roadmap, and a rapidly expanding team across Ireland, Europe, and further afield. The people who join us are ambitious, fun, hard-working, and love delighting our international retail clients and brand partners.  
Donegal Enterprise Centre
Lurganboy
Donegal Town
Co. Donegal
Open positions