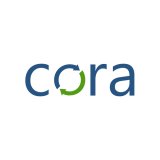 Cora Systems
Powering Best-Practice Enterprise PPM
Who are we?
Established in 1999, Cora Systems is a software company that specialises in web-based solutions and consultancy services around portfolio, programme and project management. We transform our customers' business by giving them greater control, insight and governance in relation to their business operations through the use of technology and expert consultancy. Our customers range from government agencies to large-scale global organisations, in life sciences, healthcare, technology, engineering & construction sectors. We operate in over 70 countries across the globe with thousands of users relying on our systems daily. We have offices in Dublin (IRE), California (US), London (UK) and are headquartered in Carrick on Shannon, Ireland.
Our Values
Cora is 100% dedicated to client implementation success. We adopt a consultative approach to solving our customers' pain points, ensuring we fully understand their requirements. Cora has deep industry experience and draws on two decades of R&D and implementation experience for our installations. We have industry experts for each vertical market we serve. Senior project managers run our implementations, which are delivered with Cora-certified education and training. Crucially, we can rapidly deploy "out-of-the-box", best-practice project and portfolio management solutions so clients get faster ROI.
The Cora Culture
Cora culture is centred around our people, our clients and innovation. We have a dynamic and driven team who have a passion for client success. Our behaviours are what helps us to deliver the highest quality products and services and sets a standard for how we interact with our clients, colleagues and other stakeholders.
Cora Systems has the feel and drive of a start up as we have a fun and hardworking culture plus a diverse workforce. We have been in business for 20 years and have a very strong and loyal customer base. Wanting to increase our footprint in the market, we are going through an intense growth phase at the moment which leads to this fantastic opportunity for anyone that wants to join a vibrant team and help create award winning software.
To see what life at Cora is like visit corasystems.com/careers, which includes "Day in the Life" Videos and blog posts.
Mercantile Plaza, Bridge Lane,
Carrick on Shannon,
Co. Leitrim, N41 HK23