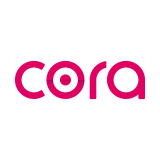 Cora Systems
The power of perspective
Founded in Carrick on Shannon, Co. Leitrim in 1999, Cora is now a worldwide leader in providing enterprise project and portfolio management solutions to global organizations and government agencies. We partner with these enterprises so we can supercharge their journey from strategy to execution through our solutions.
We now have approximately 100 team members and offices in Dublin, Bedford (UK) and San Jose (USA) but our headquarters remain in Carrick on Shannon.
Remote working at Cora
Although Cora has always operated with some remote team members, the company went fully remote when the Covid-19/Coronavirus pandemic took hold. Our adaption to remote working was swift and delivered many benefits to all team members, as you will see in this clip:
In March 2021 Cora won a prestigious CIPD "workplace wellbeing" award for some of the schemes we implemented to adjust to a new working world. Plans for a possible return to "the Office", whether that be on a full-time or hybrid model, are currently being finalised
Grow your career at Cora
Because we operate at the cutting-edge of technologies, we are constantly innovating and learning. Career development and training needs vary between individuals so we allocate a training budget to each person and will work with them on a personalized career development plan.
We allow people to transfer between teams and are passionate about cross-functional teams working on innovation projects. Whether you are starting out in your career, would like to try your hand at mentoring, or finish exams, or would love to manage a team, we can actively support you in your career aims.
We operate a two-week, on-boarding program so that our new recruits hit the ground running. We allow our people the time and space to learn our software and processes as we recognize that our technologies and methodologies require expertise. We have built up and are very mindful of keeping a company culture in which we all help each other.
Benefits
You will be rewarded with a competitive salary as we believe that salaries should not be lower just because roles are located outside the country's capital city.
We offer flexible working, life insurance and pension.
We have progressive learning and development policies and support employees in this area.
We encourage team events, run wellness initiatives, and are committed to our local community and local charities.
Opportunities to travel (when possible) are available for those interested in seeing more of the world while also working to deliver for our clients.
Further details on life at Cora can be found at corasystems.com/careers
Unit 7,
Mercantile Plaza,
Bridge Lane
Carrick on Shannon
Open positions