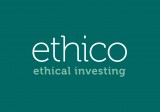 Ethico
Ethico is an ethical investment company that gives you better way to manage your finances.
Whether you are saving for your future, or responsible for your company's pension scheme, Ethico offers sustainable investment solutions that promote positive social and environmental outcomes, while also working hard to deliver returns.​
We are all more aware than ever of issues affecting our environment and society. We believe ethical investing is better for clients, companies, and the world.
77 Camden Street Lower
St Kevin's
Dublin 2
Ireland
D 02 XE 80
We use cookies on our website to give you the most relevant experience by remembering your preferences and repeat visits. By clicking "Accept All", you consent to the use of ALL the cookies.
Manage consent
Privacy Overview
This website uses cookies to improve your experience while you navigate through the website. Out of these, the cookies that are categorized as necessary are stored on your browser as they are essential for the working of basic functionalities of the website. We also use third-party cookies that help us analyze and understand how you use this website. These cookies will be stored in your browser only with your consent. You also have the option to opt-out of these cookies. But opting out of some of these cookies may affect your browsing experience.