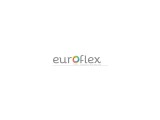 Euroflex Teoranta
Food Packaging at its best.
Euroflex TEO is a privately owned packaging company located in County Donegal – Ireland.
With more than 30 year's experience within the Technical Food Packaging Sector, Euroflex offers a complete packaging service with Innovative Concepts in conjunction with 'Customer Specific' Technical Requirements. As a direct result we now have some of the major Food Plc's as loyal & long-term customers to include within our current client portfolio.
Euroflex produces plain or Printed Films in Flexoprint – flexible plastic composites, with a varying technical range in vacuum Pouches and bags.
We have the capability to achieve maximum output through state-of-the-art machinery and efficiently run production lines. These efficiencies guarantee very short lead-times, quick and flexible responses and a maximum of 'just–in-time' deliveries for our prestigious & growing customer base.
Starting from our high-performance product range, we meet the challenges of the packaging market and beyond that create 'New' innovative packaging solutions with the support of on-going R&D & considerable capital investment.
For our customers, we are first-choice partners for quality and innovative 'new' packaging concepts.
Units 2c/2d Udaras Industrial Estate
Bunbeg
Letterkenny
County Donegal
F92 F44A
Ireland
Open positions