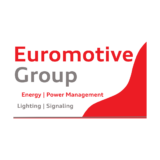 Euromotive Group
Made to Order, Built to Last!
Euromotive Group is an Irish company specialising in wholesale supply and design of On Board Power Systems, Lighting, and electrical for specialist vehicles in addition to the supply of Renewable energy products such as Solar and Off Grid systems.
Euromotive Group offers products and services in the area of lighting & signaling as well as energy and power management.
Leaders in high visibility warning lighting & power management systems for emergency and commercial vehicles. Euromotive is constantly developing new more efficient solutions for our customers ensuring reliable competitive service. Our range of led lightbars, directional led strobes, Siren systems, and warning beacons are made to last offering reliable service. Led light bars are hand built in Ireland offering custom specifications for customer requirements.
Euromotive offers a full range of Power management products from Victron Energy including voltage inverters, battery protection, battery chargers, deep cycle leisure batteries and solar equipment ensuring reliable on board ac power in your vehicle or boat.
Euromotive Group,
Unit 4, West Gate Business Park,
Boyle Road, Carrick on Shannon,
Co. Leitrim, N41 FP38
Open positions