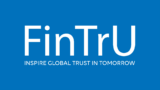 FinTrU
Inspiring Global Trust in Tomorrow
FinTrU is a multi-award-winning technologically enabled Regulatory Solutions company, specialising in the areas of KYC, Compliance, Legal, Risk & Controls and Operations.
Working with Investment Banks around the globe, we design technology-enabled solutions to help our clients meet their regulatory obligations.
We consider ourselves to have a fundamental social purpose to create high-quality professional employment and we care deeply about our culture and values of Partnership, Passion, People and Professionalism.
We currently employ over 1,100 people worldwide across Belfast, Derry/Londonderry, London, Dublin, Letterkenny, Maastricht, New York and Porto.
Open positions