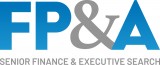 FP&A Senior Finance & Executive Search
Find an opportunity that defines your career
CHALLENGE US TO FIND YOUR NEXT CHALLENGE
We help match talented finance professionals with world-class companies. Talk to us now to discover how to combine a local lifestyle with global success.
Why choose FP&A?
At FP&A, we are passionate about finding exceptional people a company where they feel at home, and a role in which they can excel.
With almost 20 years of experience and a mature network of clients, we are the leaders in executive search for senior finance and leadership roles in Galway, Mayo and the West of Ireland. As dedicated search partners for the most ambitious companies in the region, we know the decision-makers and their personnel strategies, ensuring our candidates are first in line for the most exciting opportunities.
It's not just who we know, but how we work, that makes us different. You can expect honest, no-nonsense advice and feedback throughout the process. And because we know the clients and cultures, we know if a role isn't right for you, so you never have to find out yourself.
We are also there throughout our candidates' careers to offer straight-talking advice on a range of employment issues. Because we believe in working with you to write the whole story of you career, not just the next chapter.
Returning to the West of Ireland
We are passionate about our region and proud to play our part in the growth of dynamic start-ups and established multinationals, by bringing the best financial talent back to the West of Ireland
As an FP&A candidate, we will ensure you get expert, up-to-date knowledge of the corporate landscape including reliable information such as skills shortages and what employers really want, enabling you to know where you can add value and how to position yourself for success.
We can also provide invaluable advice on local salaries, cost-of-living analysis and relocation planning, to ensure a smooth transition for you and your family.
Choosing the right senior finance or leadership role in the West of Ireland is your chance to combine a local lifestyle with global success.
Early access to the most sought-after roles
As experts in senior finance and executive search, FP&A exclusively recruit qualified accountants for senior management and executive level leadership positions in local and international organisations, as well as growing entrepreneurial companies in Mayo, Galway and the West of Ireland.
Our clients are seeking exceptional candidates for roles with a strong commercial and strategic focus including:
– CFO Jobs
– Finance Director Jobs
– SSC Director and SSC Manager Jobs
– Financial Controller Jobs
– Finance Business Partner Jobs
– Finance Manager Jobs
– Senior Financial Analyst Jobs
– Tax Manager and Tax Director Jobs
Ready to take the next step? Contact us today to tell us who you are, what you're looking for and why!
Treenlaur,
Tourmakeady,
County Mayo.
+353 9495 57033
Open positions