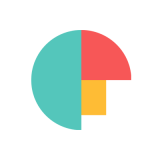 Frankli
Find what works faster.
At Frankli we are on a mission to make work more people-centric.  We empower organisations with distributed teams to improve the engagement and performance of their people. This helps them in several, important ways, which is great.  It's going very well and so our team is growing.
We're a hard-working, outgoing, get-things-done kind of team.  We're building a platform to connect and support people and ultimately, to help businesses become more successful. At Frankli, we roll up our sleeves, we act fast on customer feedback and we learn together. We're looking for energetic, skilled people who will do the same.
2nd Floor, 28 Market Street,
Sligo, F91 WKA0,
Ireland
Open positions