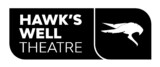 Hawk's Well Theatre
A home for the performing arts in Sligo, a well of creativity in the North West of Ireland.
Hawk's Well Theatre is a 340 seat theatre in Sligo which is dedicated to showcasing and promoting a diverse programme of arts and culture including professional and amateur theatre as well as a wide range of music, dance and children's theatre. Firmly rooted as a social and cultural hub in the North West, over 50,000 people attended the theatre in 2016. In recent years the theatre has commissioned and produced several exciting collaboration projects with local and national artists, including: The Man in the Woman's Shoes with Mikel Murfi, The Second Coming with Fidget Feet, The Far Off Hills with the Nomad Network, Virtual Trad Project and many more collaborative music projects.
The theatre's mission is to provide a welcoming venue for the community to share the joy of theatre, music and the wonder of creative arts experiences by producing and presenting inspiring, imaginative and engaging performances that reflect our vibrant culture and inspire people of all ages to engage with the Arts through workshops and events.
Hawk's Well Theatre, Temple Street, Sligo, F91 CFY7
Open positions