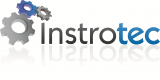 Instrotec
Electrical Instrumentation Contractor est. 2000.
Instrotec is an indigenous contractor providing electrical & instrumentation project support whilst specialising in turnkey packages for the design, supply and installation through to commissioning and final hand-over.
Our people are the foundation to our continued growth across all client sectors. We invest in our people and have a philosophy of continuous professional development. This investment has produced an innovative and passionate team that deliver projects for our clients safely, efficiently and to the highest standards in the industry.
Operating across Ireland, the UK and Europe, Instrotec has become the E&I service provider of choice in growth segments such as pharmaceuticals, semi-conductor, food & drink,  data centres and power transmission and distribution. Our culture is innovative, collaborative and performance focused.
We will take a E&I project from design concept drawings to final hand-over documentation By recognising the need to partner with the customer, being proactive in all aspects of our day to day business and delivering on commitments, we have grown from humble beginnings to supporting multi-national businesses at home and internationally.
Unit E2, Westpoint, Westport, Co.Mayo
Open positions