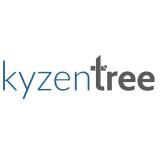 Kyzentree
Transforming how the manufacturing floor is visualised and improved
Kyzentree's platform, Kt-Pulse, is a new breed of continuous improvement platform designed to capture deeper insights from the manufacturing floor and increase engagement in continuous improvement activity right across the organisation.
Headquartered in Galway, Kyzentree is a SaaS technology company that is bringing digital transformation to the world of operational excellence. We have merged our collective expertise in lean-sigma, manufacturing operations and software to change how lean tools are used on the manufacturing floor.
We pride ourselves on our expertise in operational excellence and software development. We are working with companies big and small, including some of the world's top multinationals in the medical device, pharmaceutical and food & beverage sectors.
Our philosophy is that going to work should be enjoyable and that hard work, creative thinking, and tenacity are important qualities for all of our team members. We foster an environment of innovation and fun combined with a can-do attitude.
Unit 4C Oranpoint, Oranmore, Galway