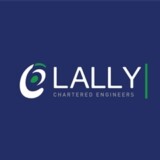 Lally Chartered Engineers
Lally Chartered Engineers (ICM Teo), is an Engineering Consultancy based in County Mayo that was established in 2004.
The company employs fully qualified staff to provide services in Civil, Structural, Geotechnical, Environmental, as well as Roads & Transportation.
We services both the residential and commercial sectors with a large part of its portfolio in the West of Ireland.
The team dedicate their work to delivering a high-quality competitive service. We also adhere to current building regulations and codes of practice. Our success comes down to the quality and a core of specialist Engineers that provide a full range of services.
Údarás Business Park
Tourmakeady
Co Mayo
F12 W5X7
Open positions