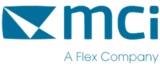 MCi Ireland Ltd.
MCi Manorhamilton, the world's leading manufacturer of rear-view mirror glass actuators and mirror power fold actuators for the automotive industry are looking to add to their team.
MCi is a diversified innovative actuator supplier providing smart solutions for the automotive industry. We are the global market leader in side-view mirror actuators and we provide customers with new actuation solutions for active aerodynamics and digital vision systems / camera monitor systems.
MCi is a wholly-owned subsidiary of Flex, Sketch-to-Scale®. solutions provider that designs and builds intelligent products for a smarter, more connected world.
MCi invented the electric glass actuator and in 1972 the first electric glass actuator went into mass production for the BMW E12.
Key facts –
Global no. 1 manufacturer of glass and power-fold actuators
Approximately 1200 employees
40 R&D engineers
Over 250 years of engineering experience
27 products and derivatives since 2001
Over 100 patents filed since 1997
MIRRORS CONTROLS INTERNATIONAL IRELAND LTD.,
Park Road,
Manorhamilton,
Co. Leitrim
F91 YE09
Open positions