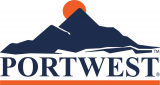 Portwest
Portwest is a world leading specialist supplier of protective wear delivered through our customer focus and innovation. Headquartered in Westport, Co. Mayo, we currently employ over 4,500 people worldwide and have customer service representatives in over 130 countries. Founded in 1904 by Charles Hughes, Portwest is still owned and managed by the Hughes family. The company is firmly established as a leader in the design and manufacture of high-quality workwear, safety wear and PPE. Portwest produces over 1,350 independently certified products distributed from six warehouses across the globe.
Over the last number of years, Portwest has received various awards including:
*Great place to work 2019, 2020 & 2021.
*Ibec KeepWell Mark 2019-2021
*Private Irish Business of the year Export Industry Awards 2019
*Exporter of the Year 2018
* EY Entrepreneur of the year 2017
*Deloitte Best Managed Companies 2016-2019
*All stars Export Business of the year 2017
*Safety Awards Customer Service Winner 2016
Mission:
To be the world's best supplier of protective wear through customer focus, innovation, service and value, all delivered with passion and care.
Open positions