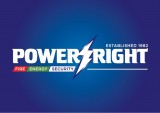 Power Right Fire, Energy & Security
Providing Peace of Mind, and Fire, Energy & Security Solutions for over 40 Years
About Us
Established in 1982, Power Right has been protecting the homes and businesses of Sligo and the Northwest for over 40 years. Working to the exacting standards of the EQA and Private Security Authority, Power Right aim that all installations and services carried out will exceed customer expectations
Our Mission
To be a continuously growing company, a leader in the markets we do business in, and to stand out for providing top-quality service.
Our Philosophy
Customers First – always, without exception and to innovate across the whole organisation
Our Services
We provide a full compliment of security installation and maintenance services for commercial and domestic customers.
Our Commitment
To achieve excellence by setting and achieving the highest standards in the security community.
100% Independent
Locally owned and ran company providing 30 local jobs for the benefit of the local economy
Deliver real, measurable results, that's what we do best.
Unit 6 B Northwest Business Park, Collooney, Sligo
F91 N8PE
Open positions