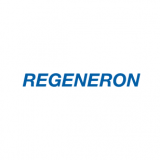 Regeneron
Create the future you believe in.
Get in the Ideas Business. At Regeneron we believe that when the right idea finds the right team, powerful change is possible. As we work together to discover, invent, and develop biopharmaceutical medicines, we're creating whole new ways of thinking about science, manufacturing and commercialization. And whole new ways of thinking about health. So connect with us. Tell us about you. Learn more about our life-changing medicines. And join us, as we build a future we believe in. Please visit www.regeneron.com/social-media-terms for more information on how to engage with Regeneron on social media.
An important note about privacy: Regeneron is committed to your privacy and will not ask for sensitive personal information such as social security number, date of birth or bank account details via email or social media. We do not interview candidates on Google Hangouts. Any questions about job listings can be directed to candidatesupport@regeneron.com.
Raheen Business Park
Limerick
Ireland
Open positions