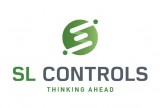 SL Controls
At SL Controls, we help our customers optimise their manufacturing processes, improving OEE and productivity, delivering efficiency savings, and simplifying compliance. We do this by delivering equipment systems integration solutions based on Industry 4.0 principles and technologies. The clients we work with are from the life sciences and technologies sectors.
About SL Controls:
SL Controls are experts in the area of Equipment System Integration and System Support. We specialise in assisting our customers, including many of the world's top multinational companies in the medical device and pharmaceutical sectors, achieve their Six Sigma and OEE targets.
Over the past 18 years, we have grown our business from a Sligo based enterprise into an international business with additional offices in Galway, Limerick, Leinster, and Florida USA.
We pride ourselves on our expertise in industrial IT integration and regulatory compliance in support of global end-users, OEM's and Technology providers.
Head Office:
SL Controls Ltd.
IDA Industrial Park
Collooney
Co. Sligo
F91 WF53