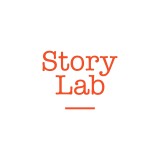 StoryLab
We deliver purposeful stories, standout content and unrivalled PR results
StoryLab helps brands and organisations discover and develop the stories that set them apart.
We then tell those stories to our top media contacts, unlocking outstanding PR and coverage for our clients.
We believe that the principles of quality journalism remain the best possible tools to help you tell any story, in any medium.
44-45 Innisfree House
High Street
Sligo
F91P5XD
Open positions
We use cookies on our website to give you the most relevant experience by remembering your preferences and repeat visits. By clicking "Accept All", you consent to the use of ALL the cookies.
Manage consent
Privacy Overview
This website uses cookies to improve your experience while you navigate through the website. Out of these, the cookies that are categorized as necessary are stored on your browser as they are essential for the working of basic functionalities of the website. We also use third-party cookies that help us analyze and understand how you use this website. These cookies will be stored in your browser only with your consent. You also have the option to opt-out of these cookies. But opting out of some of these cookies may affect your browsing experience.