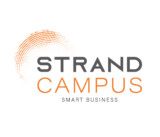 Strand Campus
Digital Gaming
About Strand Campus
Strand Campus is located in Strandhill, Co. Sligo. It currently consists of 24,000 square feet of modern enterprise space which is fully let to over 30 businesses employing approximately 150 persons. This was developed over two phases since 2002.
Services offered include:
Self-contained office and workspace solutions
Meeting and training space
Hot desks available daily or weekly
The facility is owned and operated by Sligo County Enterprise Fund DAC, a community owned company with the objective to "Contribute, support and develop any project or any business or enterprise in Co. Sligo which has the potential for creating or sustaining productive employment and enhancing the economic prosperity of Co. Sligo."
More details on Strand Campus can be found here – https://strandcampus.ie/
Future Developments
The company was awarded funding of €1.9, through the Enterprise Ireland Regional Enterprise Development Fund in 2019. This funding is part of a €2.4m investment by the company in its next phase of development which is to develop a dedicated enterprise hub and support ecosystem for the digital gaming sector in Ireland. This will be the first such centre solely committed to the advancement and support of digital gaming companies in Ireland.
Strand Campus aims to be the leading location in Ireland for entrepreneurs involved in digital gaming enterprises, be they established companies, start ups or those with ideas. It aims to become a cluster of international significance of enterprises in the sector of digital gaming and associated services.
A number of project partners have come together to work with and support Strand Campus in developing this project. This collaboration brings together the expertise of Higher Education Institutes, Educators, Funding and Support Agencies, Local and Regional Authorities and the Private Sector. Partners include:
Sligo County Council
Sligo Local Enterprise Office
Enterprise Ireland
Institute of Technology, Sligo
North West Regional Assembly
Sligo Chamber of Commerce and Industry
South West College, Fermanagh and Tyrone
Airport Business Park,
Strandhill,
Co. Sligo