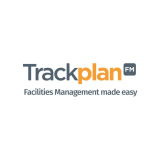 Trackplan Software Ltd
Facilities, Asset and Maintenance Management Software - SaaS with 40 clients from across World.
Born in 2015 in Limerick, now with 4 full time employees. We have 40 clients: 10 in Ireland including Royal College of Surgeons and Limerick Institute of Technology, and 30 from UK, USA, Australia, Middle-East. New Zealand, Caribbean. We develop and sell an SaaS product called Trackplan for use by facilities and maintenance managers. We have focused on development mainly thus far and have evolved with our clients. Its a very competitive space with 300 products like ours. So the product has to be good. The sky's the limit with the clients we are getting and the relentless improvement in the software.
Hartnett Centre,
LIT,
Co. Limerick