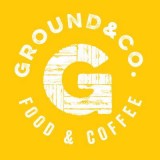 Tribe Hospitality Group Ltd
TRIBE GALWAY
GALWAY'S LARGEST INDIGENOUS HOSPITALITY GROUP
Our story began in 2010 with the opening of Mr. Waffle, our flagship store along Newcastle Road. In December 2017, the company purchased Arabica in Salthill and re branded, redesigned and created Ground & Co.
The success of both stores enabled Tribe Hospitality Group to add Baby Ground & Co, Saol Café, Delight Renmore and NUIG, and the Galway  Plate to their portfolio. We also have a catering division supplying corporate catering throughout the city. We have been a catering partner to Cancer Care West since January 2018.
A hugely important achievement for the company has been the development of our team which is evident in each of the restaurants. While we are extremely pleased with the overall growth of the company, we pride ourselves on the personal development of our staff and their success in creating a team of like-minded individuals throughout our stores.
Ground & Co
Aquarium Building
Salthill
Galway
H91T2FD
Open positions