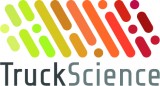 TruckScience
TruckScience develops software for the worldwide truck industry, from its base in Westport, Co. Mayo.
You will work with a diverse and international team, across Ireland, Australia, South Africa and the United States.
Government restrictions forced TruckScience to go fully remote in March 2020. We had already started piloting remote work in February and based on the positive experience of all the team, we made remote working permanent for all staff in September 2020. You will work mostly remotely, either from home or from a digital hub, and will be in regular video contact with the rest of the team. You will meet local members of the team in Westport occasionally.
Truck salespeople, body manufacturers, upfitters and fleet engineers use the TruckScience Axle Weight Calculator to design safe and efficient vehicles, avoid costly rework, and sell more trucks. A great customer experience builds trust, and the customer gets the best truck for the job.
Leeson Enterprise Centre, Altamount St, Westport, Co. Mayo, F28 ET85