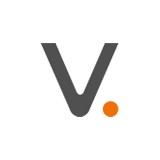 Viotas
We are passionate about enabling a low carbon future by leading the development of smart grid technology to accelerate the use of renewable energy worldwide. Innovation is at the core of everything we do. Our dedicated research and development team, VIOTAS Innovation, develops leading-edge technology that underpins our services to meet the ever-changing needs of our customers and the power system.
We work with our customers to implement smart technologies and services that enable flexible electricity consumers to play a key role in accelerating the greater use of renewable energy on power systems. Our smart technology enables customer's commercial or industrial facilities to actively support the security of the power system. By becoming active participants on the power system, our customers are rewarded by earning revenue for their business.
At VIOTAS, you will be working with a helpful and knowledgeable team that is truly passionate about bringing market-leading innovation to our customers.
Open positions