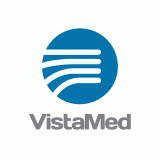 Vistamed
WHO WE ARE
VistaMed are a leading provider of complex extrusions, finished catheters and devices to the minimally invasive medical device industry.  We are "one stop shop" solution for the Design, Manufacture, Assembly, Sterilisation and Distribution of Catheters'.
CULTURE
We in VistaMed aspire to a company ethos that stimulates innovation, communication, motivation, teamwork and concern for our fellow Employees.
We recognise that our greatest assests are our Employees and to this end we endeavour to promote a spirit of co-operation, participation, and partnership within all aspects of our business.
MISSION
Our mission is to excite our customers by creating innovative catheter solutions and enable them to benefit from best in class products.
TEAMWORK
All of us together are stronger and wiser than any of us individually. We will foster within our company the attitude of a championship team; a spirit of enthusiasm, dedication and fun while working together in the pursuit of common goals. We will be recognised as a company that cares about our customers, our products, our company, and one another.
We value the diversity of our fellow workers and believe in the dignity and worth of every individual. Every job is important and must be performed well if we are to succeed. The company encourages personnel growth and fulfillment in one's career.
IDA Business and Technology Park
Carrick-on-Shannon, Co. Leitrim
Ireland N41 N8C9
Open positions