< Back to results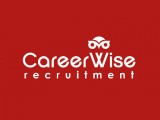 A Qualified Accountant is required by Careerwise recruitment to with a Galway based accountancy practice.
THE ROLE:
* Managing a portfolio of clients, dealing with all aspects of the client engagement – audit, accounts, tax returns, for an extensive client base.
* Preparing and reviewing audit and accounts.
* Preparing and filing of Tax Returns.
* Preparing and filing of CRO Returns.
* Working directly with the partners.
*Sharing opinions and contributing to internal discussions and analysis of matters related to a public accountancy practice.
REQUIREMENTS:
* Hold a recognised professional accountancy qualification (ACA, ACCA, CPA or equivalent).
* Have experience in audit and audit exempt engagements.
* Have experience in accounts preparation and finalisation on Relate or Sage.
* Have worked in public accountancy practice for a minimum of 2 years.
Please call Michael O'Connor today for further information on 091-452410 or email moconnor@careerwise.ie
CareerWise Recruitment (In Search of Excellence)
Established in 1999, CareerWise Recruitment specialises in recruitment of management and technical professionals for the life sciences, ICT, engineering, food and agri sectors.
We operate out of multiple locations in Ireland and have offices in Cork, Shannon, Galway, Mayo and Dublin.
By applying for this position, you are consenting to allow CareerWise Recruitment to process and retain your data in accordance with our Privacy Policy, contained on our website for the purposes of providing career opportunities. CareerWise Recruitment accepts that you do not wish your personal data, including your CV, to be forwarded to any client company without your prior consent and gives an absolute assurance that this wish will always be respected. Please feel free to contact us if you have any queries or wish to withdraw or amend your consent.