< Back to results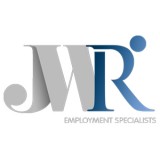 Accounts Administrator
JWR Recruitment Specialists
Mayo
JWR Employment Specialists are delighted to be working with a growing international manufacturing company to recruit an Accounts Administrator. The position will be located in their manufacturing facility in Castlebar, and will be responsible for supporting the Global Finance & Accounting department as part of the operations in the Irish manufacturing facility.
Their new facility in Castlebar consists of a 42,000 ft² manufacturing site and a 10,000 ft² state of the art manufacturing cleanroom. This facility is being brought online to expand our client's manufacturing footprint into Europe to both augment their capacity as well as better serve their existing European customer base.
This individual should be a self-starter, well organized, a driver of efficiency, and have the ability to work independently and collaborate with different levels within the organization. This person will handle billing queries, process payments, deal with general inquiries on payment matters, and provide other related support as required. The ideal individual demonstrates determination, professionalism and the ability to embrace and promote the cultural values and behaviours of our client. Our client's employee retention rate is incredibly high as those who fit with their culture find it a wonderful place to work, grow and thrive.
ESSENTIAL DUTIES AND RESPONSIBILITIES:
• Ensure the efficient and timely processing of supplier invoices, ensuring 3-way match with invoice, receipt, and Purchase Orders.
• Processing payment runs and employee expense reports in line with the company's procedures.
• Monitor cash and bank balances.
• Carry out reconciliations as required.
• Oversee aged items and follow up with customers and suppliers where necessary.
• Ensure that all customer and supplier queries are dealt with in a timely manner.
• Assist with month-end closing, preparation of accounts and KPIs, and other monthly reports.
• Provide required support in VAT reporting.
• Ensure mailbox is kept up to date.
• Support continuous improvement of approval workflow and payment process.
QUALIFICATIONS:
The requirements listed below are representative of the knowledge, skill, and/or ability required to successfully function in this position.
EDUCATION AND/OR EXPERIENCE:
• A minimum of 3 years' experience in a similar role.
• High level of proficiency in Microsoft Office based applications, including Excel and Word.
• Experience with using an ERP system is essential.
• Excellent interpersonal skills and ability to interact cross-functionally with different levels within the organisation.
• Must have strong written and verbal communication skills.
• Attention to detail and ability to see tasks through to completion.
• Strong organisational skills with the ability to prioritise.
• Self-motivated and proactive.
• Ability and desire to learn quickly in a fast-paced team environment
OTHER CONSIDERATIONS:
As smokers continue to shed thousands of smoke particles even hours after smoking a cigarette and these particles will damage our client's products, only non-smokers are permitted to work in the facility.