< Back to results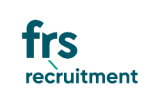 Accounts Receivable Manager
Job Overview
Our client is seeking to hire an Accounts Receivable Manager to join the team on a permanent basis based in Sligo.
This role has 2 direct reports and reports to the Management Accountant.
Key Responsibilities
* Management of all aspects of the Accounts Receivable (AR) function
* Management of small Finance Team with an emphasis on Inventory and Credit
* Bank, Cash and Inventory Reconciliations
* Provision of key metrics to Management Team
* Act as a link between Finance and Sales and Marketing Team
Requirements
* Ability to plan, organise and prioritise work in an FMCG environment
* Strong communication and interpersonal skills
* Proven record of managing a finance/administration team
* Ability to work efficiently and effectively on own initiative and as part of a
team
* Full driving license as travel will be required between sites
Experience and Qualifications
* Minimum 3 years' experience in a Finance/AR role
* Accounting Technician or equivalent 3rd level finance qualification
* Strong knowledge and aptitude of MS Office applications
If you have 2 years + AR management or Team Lead experience and are available for a full-time position – office based in Sligo. Please apply with your most recent CV to Bernadette Sisson for immediate consideration.