< Back to results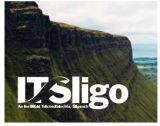 Assistant Lecturer in Health Informatics and eHealth
Institute of Technology Sligo
Sligo
Full Time

Salary: €38,900-€53,451
Applications have closed
The post relates primarily to the teaching of Population Health, Health Informatics, eHealth and Health Statistics in the School of Science. The School has a wide range of degree courses across a number of disciplines including Population and Public Health, Health and Medical Information Science, Health Promotion, Medical Biotechnology. Biomedical Science, Health Sciences, Pharmaceutical Science and Human Nutrition, as well as online programmes including Health Project Management, Health Promotion Practice and Public Health Nutrition which the successful applicant will be expected to support.
The successful candidate will be required to undertake lecturing and associated duties on a range of modules within the School which may include areas in Population Health, Public Health, Health Ethics, Health Statistics, Health Informatics, e-Health Health Economics, data visualisation, Health Data Analytics, Information management systems, Health ergonomics and Health Regulatory Practices.
The successful candidate will also be required to supervise postgraduate research and engage in the development of new full time and online courses.