< Back to results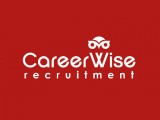 BIOPROCESSING SCIENTIST required by CareerWise Recruitment for our clinical-stage gene therapy client for their multi-million euro expansion at their facility in Shannon, Co. Clare. Experience of Bioprocessing from a Biotechnology facility is required for this role.
The BIOPROCESSING SCIENTIST will drive day to day manufacturing processing and support Good Manufacturing Practice (GMP)-compliant activities for the production of sterile gene therapy Products.
THE ROLE:
* Perform production processes, following SOPs and GMP practices to manufacture required products
* Proficient in the use of aseptic manufacturing techniques to assure the manufacture of intermediate sterile products
* Operate to appropriate GMP practices within clean room environment to assure continued compliance within those areas
* Carrying out the day-to-day monitoring of the GMP facility to ensure that the facility operates in a compliant and safe manner to allow the production of gene therapy products at the required standards.
* Perform routine cleaning of the manufacturing facility
* Perform the environmental monitoring of the manufacturing facility
* Ensure that the MeiraGTx manufacturing facility and storage areas are maintained in a fit-for-purpose state
* Conduct regular stock checks and assist in the maintenance of the stock inventory
* Assist in stock control including ordering against defined specifications and receipt of materials, appropriate storage of starting biological products, (Quality Control QC) approval and release of materials for use
* Comply with MeiraGTx procedures including Health and safety and GMP
* To ensure all equipment used is calibrated/maintained and in line with SOP's
* Recognize and report procedural problems and deviations
* Participate in the planning of duties to ensure customers receive products on time and in full.
* If required, support technology transfer activities as new processes are transferred into manufacturing.
REQUIREMENTS:
* Either BTEC HNC/HND or degree in a relevant scientific discipline with practical laboratory elements (or equivalent) or relevant previous experience.
* Experience in pharmaceutical product manufacture (preference for biologics and aseptic manufacture)
* Leadership experience including planning, problem solving, training and personal development.
* Good understanding of GMP
* Practical experience of sample preparation and analysis
* Need to be numerate
* Proficiency in Microsoft Office software (Word, Excel and PowerPoint) preferred.
Please call Conor Twomey today for further information on 087-0907204
CareerWise Recruitment (In Search of Excellence)
Established in 1999, CareerWise Recruitment specialises in recruitment of management and technical professionals for the life sciences, ICT, engineering, food and agri sectors.
We operate out of multiple locations in Ireland and have offices in Cork, Shannon, Galway, Mayo and Dublin.
By applying for this position, you are consenting to allow CareerWise Recruitment to process and retain your data in accordance with our Privacy Policy, contained on our website for the purposes of providing career opportunities. CareerWise Recruitment accepts that you do not wish your personal data, including your CV, to be forwarded to any client company without your prior consent and gives an absolute assurance that this wish will always be respected. Please feel free to contact us if you have any queries or wish to withdraw or amend your consent.